I make these Eco-friendly woodland Owl & Acorn Upcycled Cashmere Baby Blankets, and I feature them on Etsy: House of Rowan. Pure cashmere wool is luxuriously soft — it is a real wonder of the world: a wink and nod to all you cashmere goats roaming the glades, and turlochs, and mountains and hills out there — thank you fellas for your glorious wool!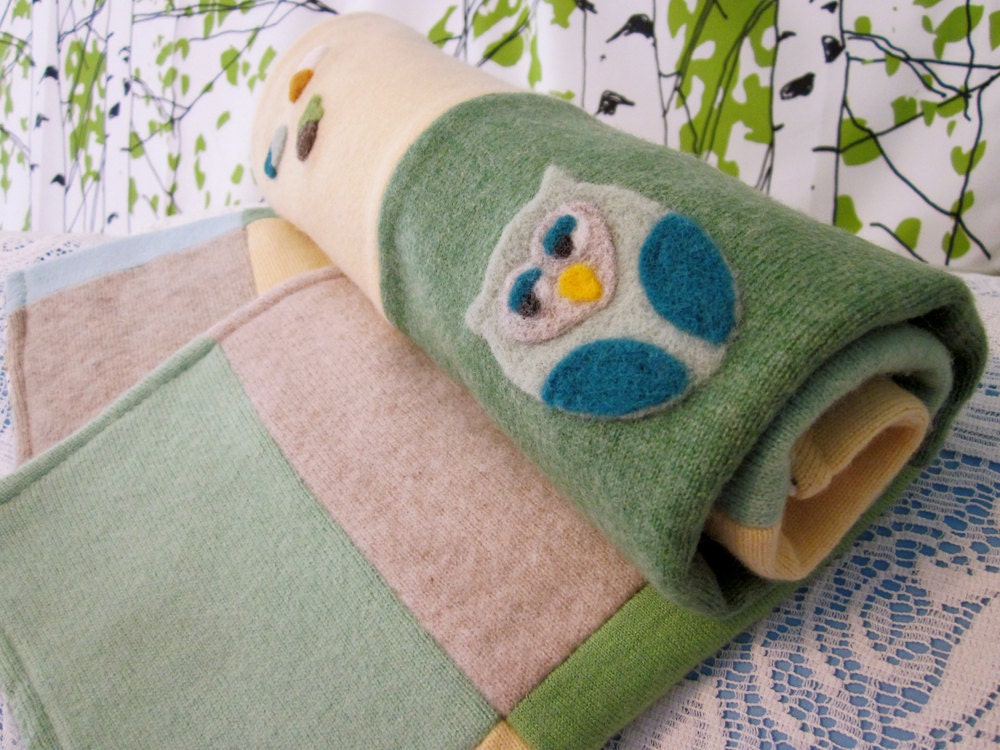 The Needle-Felted Hedgehog Cashmere Blanket: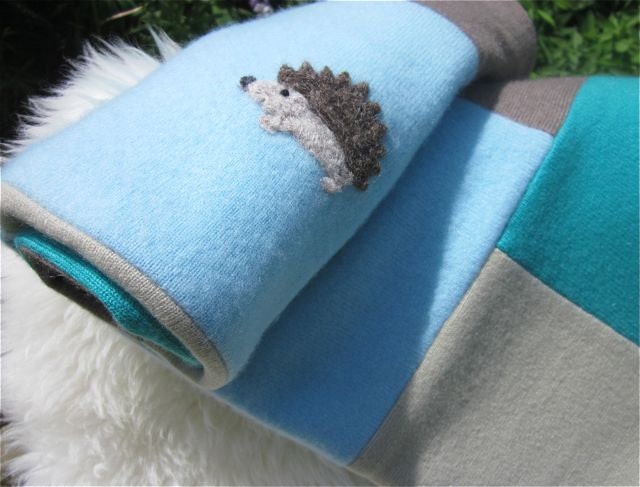 Bunny Rabbit & Berries Cashmere Baby blanket. Easter is coming.